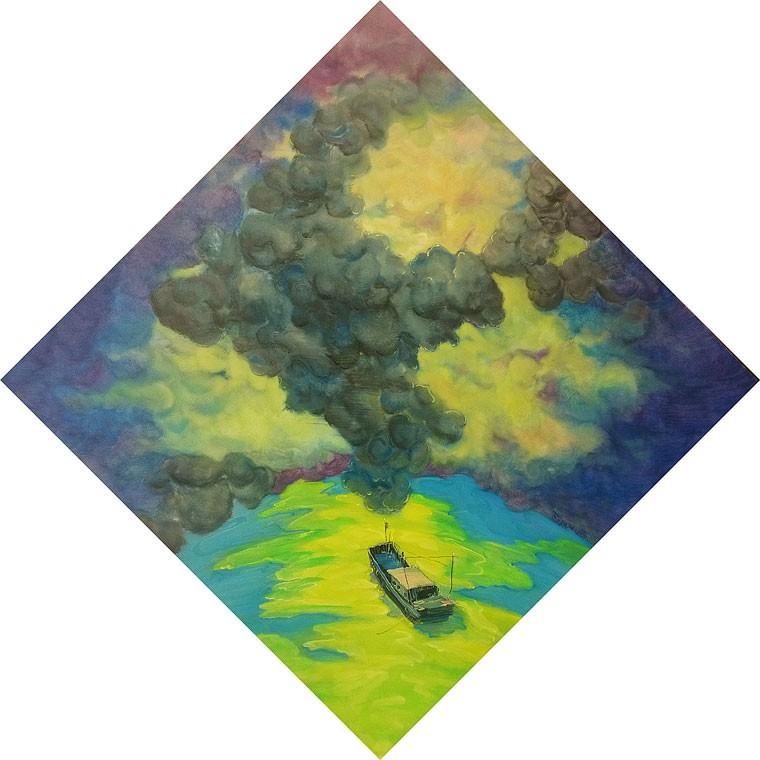 FJH0030 - Dream (2015) Oil on canvas 100 cm x 100 cm
Copyright 2016 - 2019 © Art+ China All Rights Reserved
Artist: FU JIA HE
Born in Guangzhou city in 1990, Fu was obsessed by paintings when he was a child. In 2015, he was graduated from the Guangxi Art Institute with a Bachelor Degree in Art.
Between 2013 and 2015, Fu's artworks were being awarded at nine art competitions in China. He travelled extensively in the country to observe the shapes of various landscape and the changing colors of the seasons.
"The result of Fu's years of indepth observation is reflected in his painting style which is vividly sharp and explosive," said art critics.
"Fu's love for plants and the nature is relentlessly depicted in his paintings and very often, magnified in a haunting tone which is not only extraordinary -- simply facinating," added art critics.