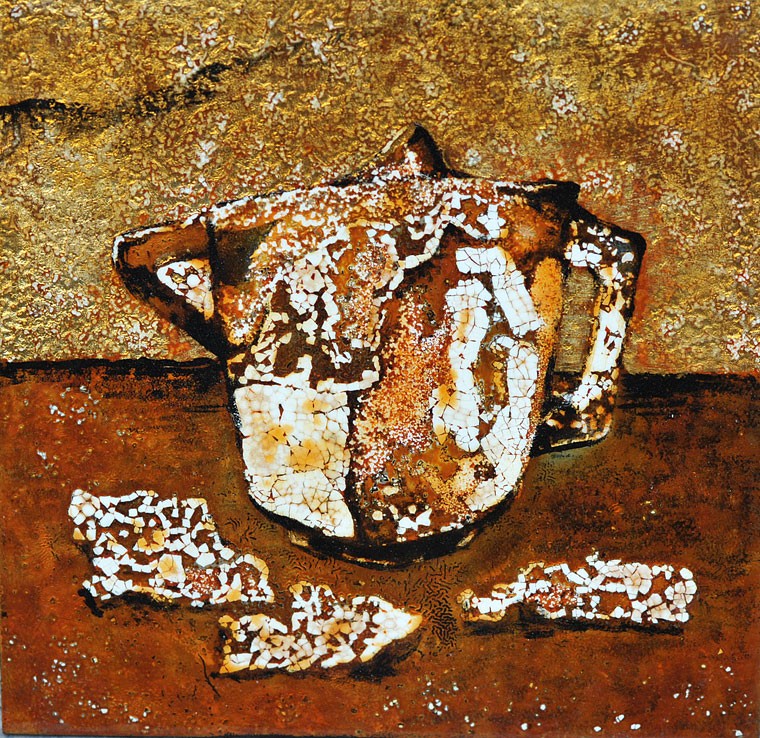 SX0078 - Untitled (2015-16) Lacquer on wood
Copyright 2016 - 2018 © Art+ China All Rights Reserved
Artist: SU XING
Born in 1962 in Foshan city, in China's southern province of Guangdong, Su was graduated from the Guangzhou Art Institute in 1985 and specialized in lacquer painting. In 1986, joined by seven other Chinese artists, "Cottage Art" was formed to promote lacquer painting. The group organized lectures, road shows and workshops on the art of lacquer painting to local artists. In 2009, exhibitions were being organized in France, Japan, Singapore and major cities in China to promote lacquer painting.
The art of applying lacquer, a natural material as a surface treatment on furniture and utensils dates back to more than a thousand years' ago in China. The creation of modern lacquer painting has a short history and only became popular at the turn of the century. Today, lacquer painting is being identified as one of the most ideal works of art for decoration in public areas due to its colorful pattern, rich texture, ease of maintenance and durability.
In 2006, lacquer painting was presented to the Royal Family of Sweden as a souvenir by the Chinese Government which had received international applauds and regarded as a new form of painting art created by Chinese artists.
In 2010, Su participated in the creation of a large-scale lacquer painting (256 square meters) in the 'King's Temple' in Guangzhou. More recently, Su was invited to join the Los Angeles Art Show in 2015 and two significant artworks were bought by highly regarded collectors.